Lancing Manor, West Sussex
Shown on old OS maps at TQ 187057 close to the few remaining outbuildings of the Manor in North Lancing.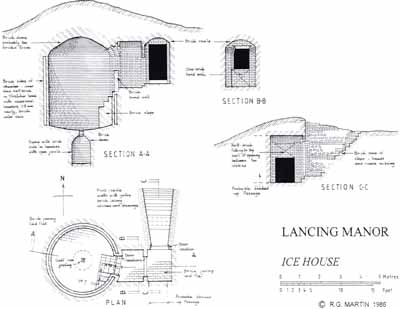 Click for large image

The site is now a park and Leisure Centre.
Many people have spoken to me about it being lost and The Ice-Houses of Britain lists it as destroyed.
These pictures show that although nothing is now obvious in the way of brickwork, it is still possible to determine the location.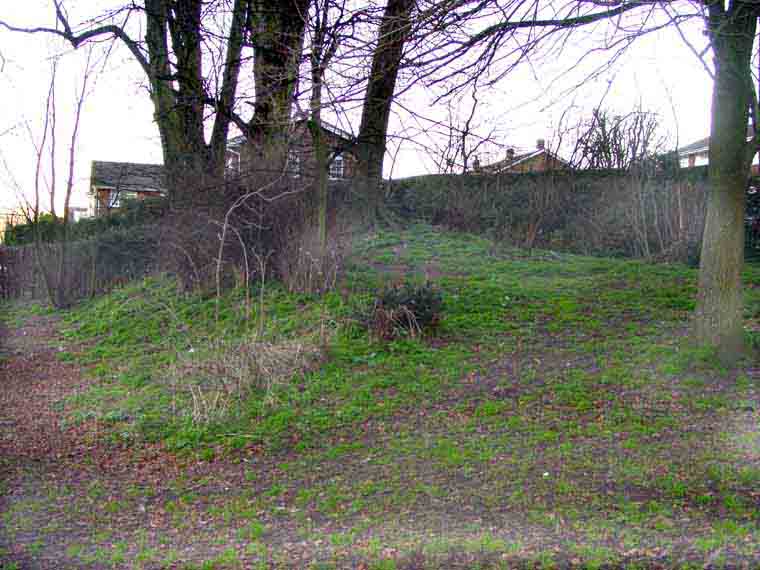 The Icehouse would be under where the tree in the centre is on a mound which rises above
the surrounding area of raised ground.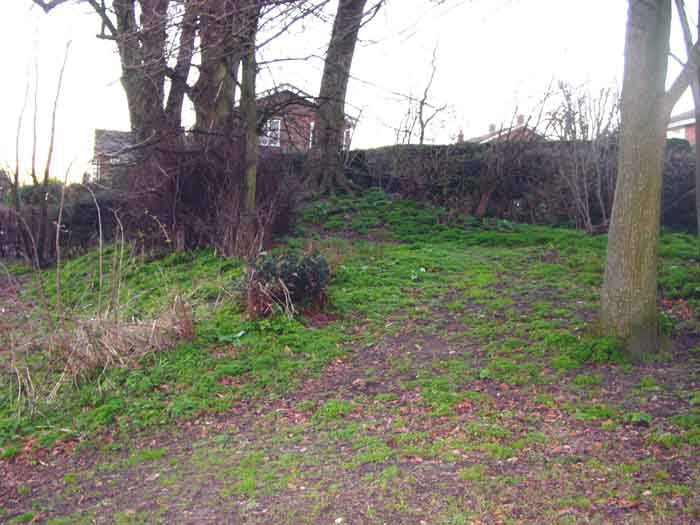 From the South East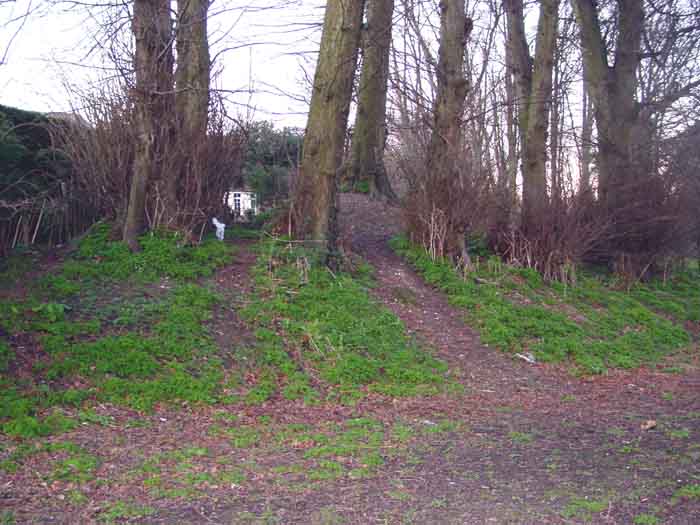 From the South West